With your Outlook-based Excel tool in place, you can effectively manage work allocation within your organization:
Task Creation: When a new task needs to be assigned, create an entry in your Excel template by filling in the relevant information. Include details like the, assigned team member, allocation date, Email Type and Remarks.


Task Updates: As team members work on their assigned tasks, regularly update the Excel spreadsheet to reflect the current status. Use status columns to indicate whether tasks are in progress, completed. For simultaneously work on one Excel file by all team members, you can save the file in OneDrive, SharePoint, Teams etc.


Task Monitoring: Utilize Excel's filtering and sorting features to monitor task status, identify bottlenecks, and reassign work when necessary. This provides real-time visibility into work allocation progress.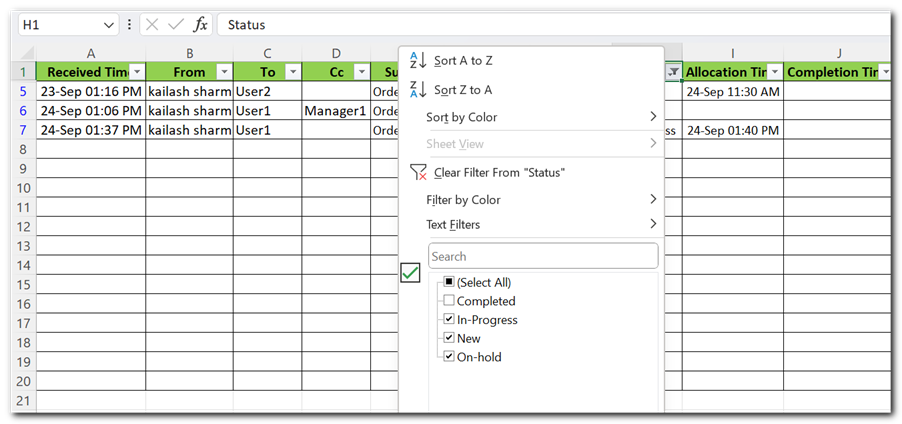 Reporting: Generate reports and charts from Excel to gain valuable insights into work allocation trends, task completion rates, and team performance. These reports can help you make data-driven decisions to improve your work allocation process.