Time and Motion Study – Complete Guide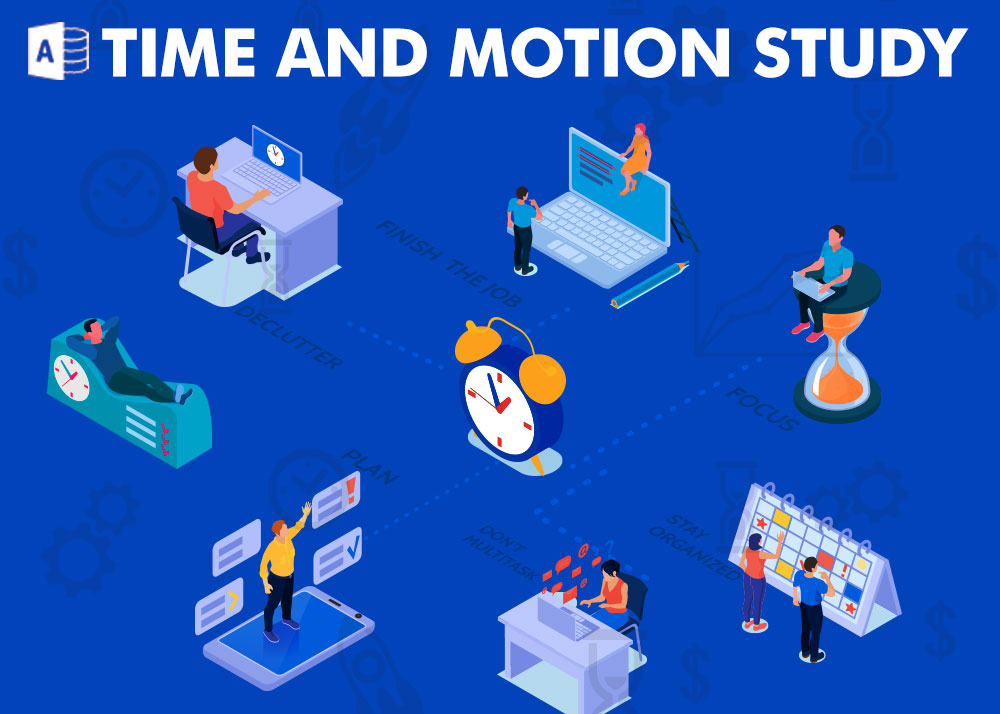 TIME AND MOTION STUDY
Time and Motion study is an essential process of bringing efficiency in your working style or producing products, transactions etc.
We are living in a world where either you should become more efficient or you add values to you work. If you are thinking to make your bosses happy or you are an analyst. Then this theme is gonna help you in a very smart way.
So lets understand "Time and Motion Study" concept in detail
This Article Covers:
What is Time and Motion Study?
Time and Motion Study Parameters
How Time and Motion Study will work?
Steps for Time Study
Free Time and Motion Study Excel Template Download
What is Time and Motion Study?
Time and Motion study is basically a concept of listing down, the steps of producing any transactions/products and recording time for these steps. Then we need to identify the steps which either can be automated or eliminated. Here we need to understand few things before we start digging into this concept:
Time and Motion Study Parameters
Transaction: Transaction is an activity which is combination of few steps and it gives the final output to your end user. For Examples:— Producing Pizza and delivering it to customer
– Producing Product
– Preparing Tea etc.
Lead Time: Lead Time is end to end time for producing any transaction For Examples:— Time Taken for Pizza preparation and Delivering it to customer. This time starts when the order is places and ends when this is delivered to customer
Cycle Time: When we break steps of producing transaction into different steps and record time for each step is called "Cycle Time"I have divided the Pizza Order and Delivery process into various steps. This will help you to understand the difference between Cycle Time and Lead Time

After getting cycle time for each step, we bifurcate these recorded cycle time further into 2 different categories:1. Value Added Step & Time: A step which is required to proceed with a transaction is called Value Added Step. So this step cannot be eliminated or automated because this is must to process step and time taken for this step is called Value Added Time2. Non Value Added Step & Time: A step which is required to proceed with a transaction however this step is an improvement area which we either- Can merge the step with previous or post step
– Can be automated or eliminated, Hence this is a gonna game changer for making your process efficient and more productive
How Time and Motion Study will work?
Now you should be able to get some idea of Time and motion study.Here we are going to divide the process into different steps and then we need to record time for each step. Then you should look into the opportunities to improve or eliminate. These opportunities can be:
–  Repetitive Work Cycles. Could be a small cycle or long cycle time
– Various Non Value Added Steps which can be eliminated or automated
– Reduction of Time can be done for some steps
There are various methods, tools, applications available or you can get a freelancer to design some solution for you to automate those steps.
Once you start improving time on small steps and you will actually start looking your processes closely and you will find different ways of doing things.
Then you will end up becoming more efficient and you can look for other opportunities to work on. This is how you can get the most out of your time
Steps for Time Study
1. Pre Improvement
List Down the steps
Start Tracking Time for Each Step
Once you complete tracking time for each step, categorize them into Value Added or Non Value Added Time
Calculate VA Time % (Value Added Time %):= Total VA Time / Total Time Taken to process the transaction * 100
List Down all Non Value Added steps in your action items tracker with solution and Closure date
Start working on those solutions and track them closely until the final closure
2. Post Improvement
Repeat the above steps after implementing solution
Calculate the VA Time% again
Compare the Pre and Post VA Time %
Now you can see the improvement in your process and you will end up becoming more smart and more efficient
Free Time and Motion Study Excel Template
Here is one more wonderful free tool which makes your life easy. Time & Motion Tracker helps you to track Start and End time of any type of transaction or activity. The good thing is, it is VBA based tool which helps you to protect from manual manipulation in the data by the user. It is also easy to use, just click on Start (shortcut: Ctrl+Shift+A) or Stop (Ctrl+Shft+S) buttons to record the time
Note:
1. If you want to add more columns in the tracker. Click on Reset and add them after column F (Duration)
2. To avoid manual changes in the time tracked; Date, Start Time, End Time and Duration columns have been protected with a password

How to use this tracker: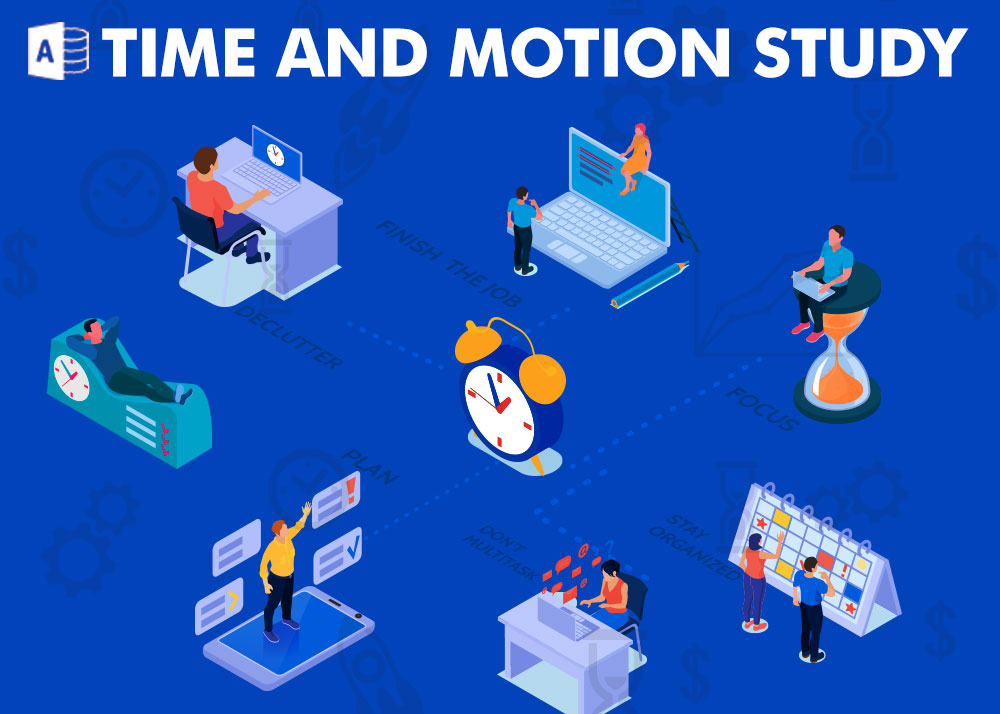 1. Click on below link and save the hyperlink attachment in your system
2. Unzip the file and open
3. Click on 'START' or Ctrl+Shift+A when you start your transaction

4. Click on 'STOP' or Ctrl+Shft+S when your transaction is complete
5. Transaction ID and Remarks are option fields

6. To reset the tracker and clear the tracked data, click on Reset button

Note:
ExcelSirJi team works hard to help it's subscribers and visitors to make full use of the free templates.
As part of this objective, you are free to use this template. However to access the VBA code, you may refer the below link to get unprotected version.

Click to below for some more interesting tricks and learning:
Subscribe our blog for new amazing excel tricks 😊
Hope you liked this article.
Please leave your comments in below section.