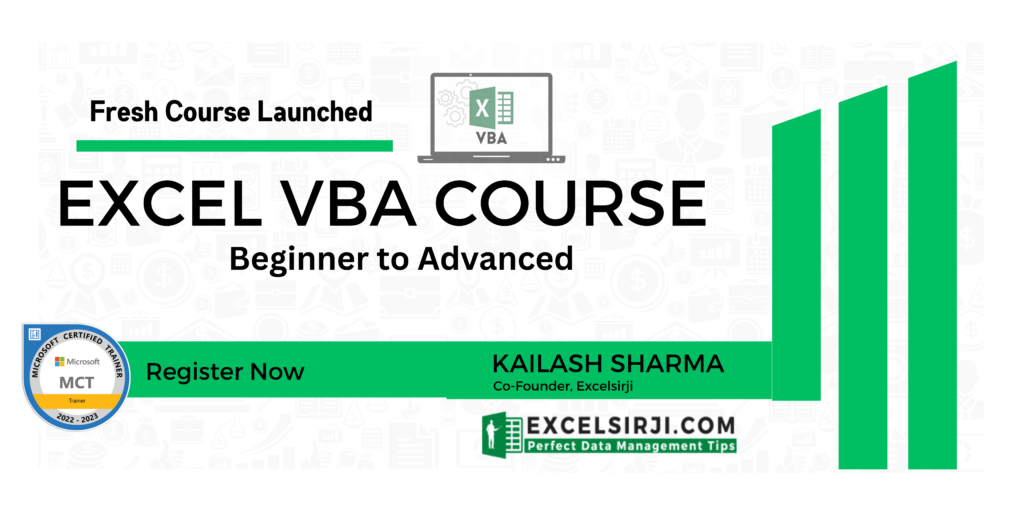 File Manager tool is an Excel based tool which helps you to delete or move unwanted files from your system. It requires a source and destination folder (in case you want to move files). First it lists all the files available in the folder or sub-folders then you can select the action to be taken for each file such as Move or Delete. With a click of button, tool will take all necessary actions.
Read file details from folder and sub-folders
Move files from one folder to another folder
Delete files from folder and sub-folders
Save time to get file details
Move or Delete files on a click of button
Save system space by deleting unwanted files
You need to have installed version of MS Excel 2010 or above
As the number of files increases, tool may take more time to move or delete files
Follow the below video which details out how to use this tool.
Open the tool and you will see below screen

If the macros are disabled, click on Enable Content button

Click on Browse a Folder to select source folder where your files are placed

Note: Ensure to select right option to include or exclude sub-folders
If you want to move few files on another place, then you need to also select destination folder

Now you are ready to use the tool, click on 'Read File Details From Folder(s)' button

Tool will now list down all the files available in the Source Folder and Sub-Folders (if option selected)

Now select the option for action to be taken in column G (Action to be Taken)
Once you are ready, click on 'Delete or Move File(s)' button
Done, tool will start taking the actions and will update the status column (Column H)
Excel VBA Course : Beginners to Advanced
We are offering Excel VBA Course for Beginners to Experts at discounted prices. The courses includes On Demand Videos, Practice Assignments, Q&A Support from our Experts. Also after successfully completion of the certification, will share the success with Certificate of Completion
This course is going to help you to excel your skills in Excel VBA with our real time case studies.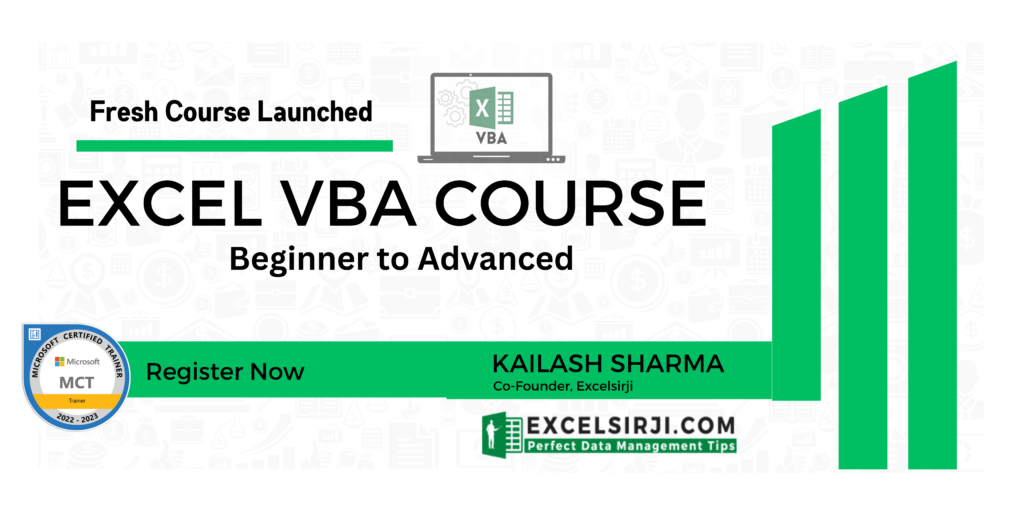 Lets get connected and start learning now. Click here to Enroll.
Secrets of Excel Data Visualization: Beginners to Advanced Course
Here is another best rated Excel Charts and Graph Course from ExcelSirJi. This courses also includes On Demand Videos, Practice Assignments, Q&A Support from our Experts.
This Course will enable you to become Excel Data Visualization Expert as it consists many charts preparation method which you will not find over the internet.
So Enroll now to become expert in Excel Data Visualization. Click here to Enroll.
Use Automated Excel Utility Tools to increase productivity
Hope you are enjoying learning Excel with us, if you want any support related to this article, please do comment else you can ask questions in Excel Community