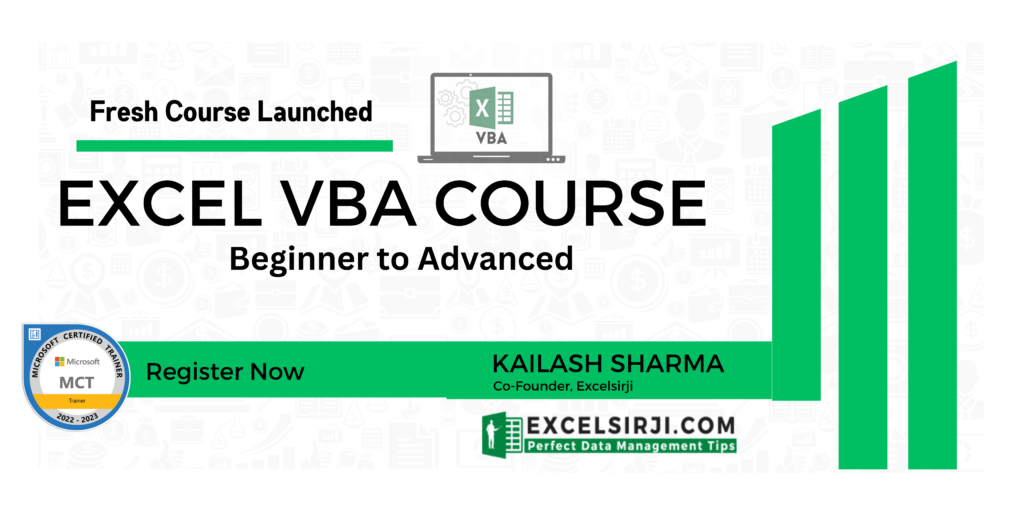 Time & Motion Tracker is an MS Excel based tool which helps you to track Start and End time of any type of transaction or activity. The tool is developed using VBA coding which helps you to protect manual manipulation in the data by the user. It is also easy to use, just click on Start (shortcut: Ctrl+Shift+A) or Stop (Ctrl+Shft+S) buttons to record the time stamp.
Note:
If you want to add more columns in the tracker. Click on Reset and add them after column F (Duration)
To avoid manual changes in the time tracked; Date, Start Time, End Time and Duration columns have been protected with a password
You need to have installed version of MS Excel 2010 or above
Follow the below video which details out how to use this tool.
Save the tool copy in your system
Unzip the file and open
If you see a yellow bar mentioning macros have been disabled then click on Enable Content

Click on 'START' or Ctrl+Shift+A when you start your transaction

Click on 'STOP' or Ctrl+Shft+S when your transaction is complete

Transaction ID and Remarks are option fields

To reset the tracker and clear the tracked data, click on Reset button

Secrets of Excel Data Visualization: Beginners to Advanced Course
Here is another best rated Excel Charts and Graph Course from ExcelSirJi. This courses also includes On Demand Videos, Practice Assignments, Q&A Support from our Experts.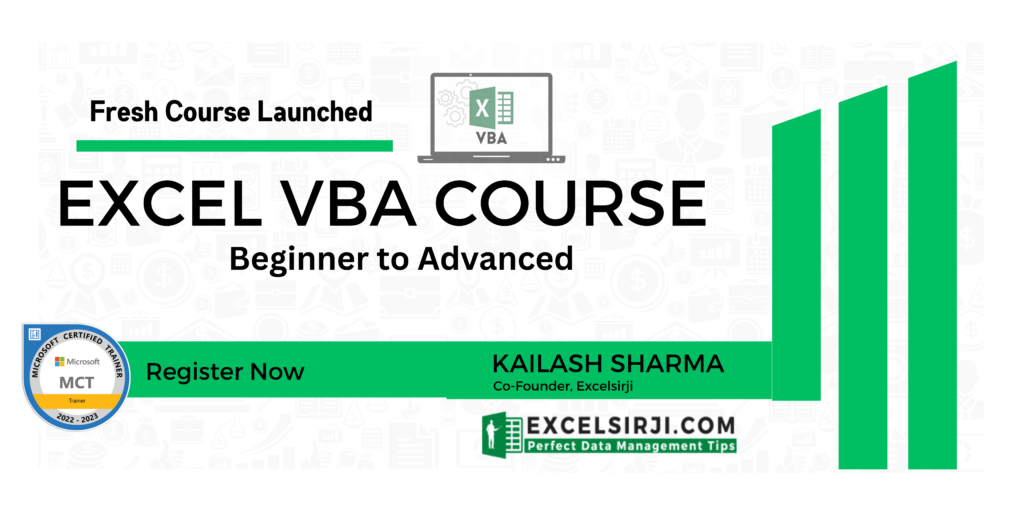 This Course will enable you to become Excel Data Visualization Expert as it consists many charts preparation method which you will not find over the internet.
So Enroll now to become expert in Excel Data Visualization. Click here to Enroll.
Excel VBA Course : Beginners to Advanced
We are offering Excel VBA Course for Beginners to Experts at discounted prices. The courses includes On Demand Videos, Practice Assignments, Q&A Support from our Experts. Also after successfully completion of the certification, will share the success with Certificate of Completion
This course is going to help you to excel your skills in Excel VBA with our real time case studies.
Lets get connected and start learning now. Click here to Enroll.