Remove Duplicates in Single Column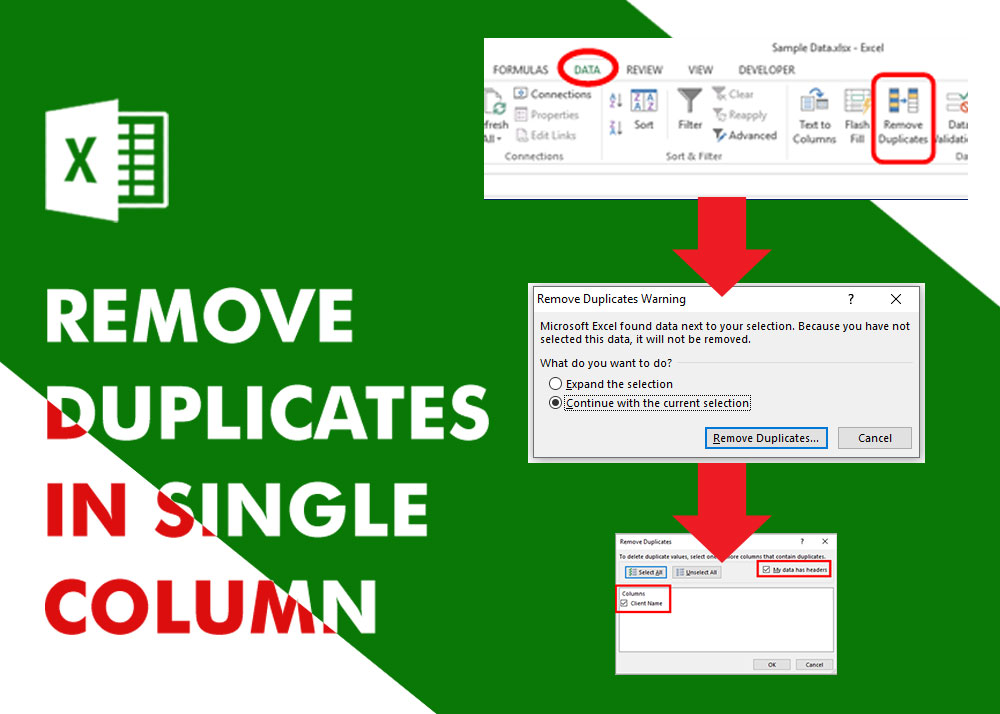 Watch Excel Tutorial Video – Remove Duplicates in Single Column
When you see duplicate data in single column, you may follow this article to remove these duplicates with few clicks.
If you see below screenshot, I have duplicates available in my Column A which are highlighted in yellow: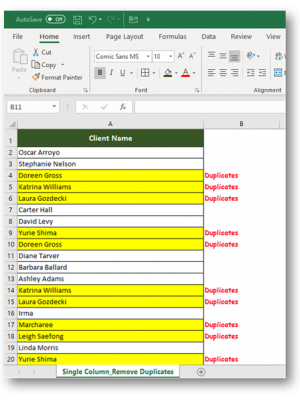 Highlight/Select the Column A, similar to shown in below screenshot: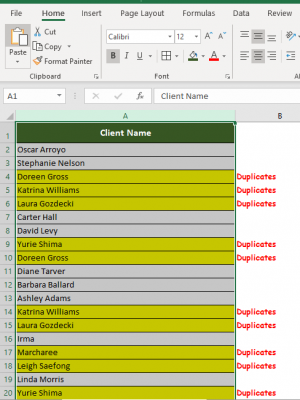 Go To "Data" tab on Menu Bar and click on "Remove Duplicates" as shown below:
Once you click on "Remove Duplicates", it may show you below window. You need to select "Continue with the current selectionNote: If you do not see this window, please go to next step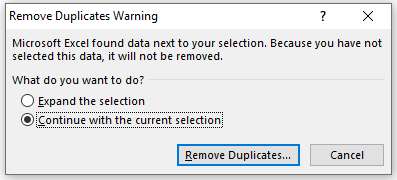 Then you will see below window, so you need to select the Column which may contain the duplicate data and click Ok.
Remember:
Select "My data has headers" option, if your data contains the header. So Client Name is header in my example. Refer to Cell "A1"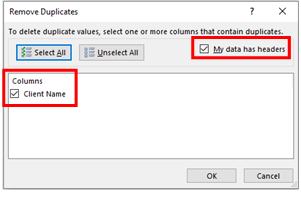 Once you click Ok, it will remove the duplicates value. You may refer to my video to learn this trick and refer to next section to learn "How to delete duplicates in Multiple Columns"