Video: How to Hide Worksheet in Excel?
Simple Way to Hide Sheet in Microsoft Excel
Hide Sheet or Tab in Excel Using Shortcut
You may also hide the sheet in just a single right click on Sheet Name and unhide the same on just one right click on any sheet tab name. See below: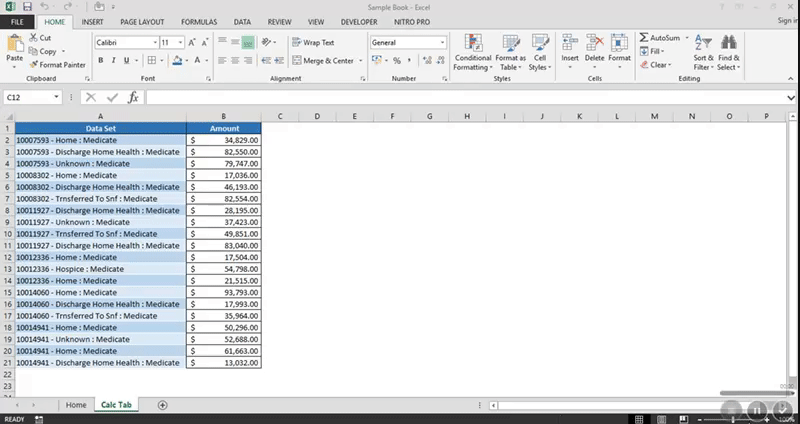 Disable the option to Unhide Sheet in Excel - VBA
You learnt how to hide the sheets above however there are instances when you do not want to allow any user to see Hidden Sheets. So you can do this also by using "Very Hidden" feature
Go To VBA Editor Window either of below step:
Press "ALT+F11"

 on the workbook where you wanted to perform this 

"Very Hidden"

functionality

Or Right Click on any Sheet Tab, Click on View Code
Here you can see in below image that how to open VBA Editor Window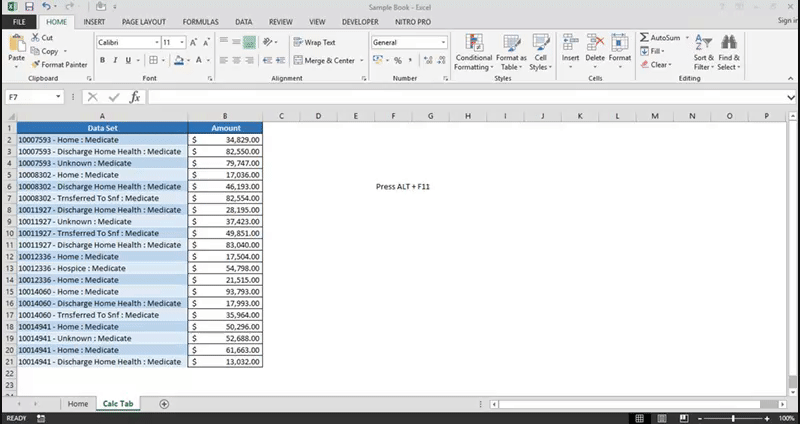 Hide a Worksheet So That It Can Not be Unhidden
Once you open the VBA Editor window, you will see your sheet name on the left side as below:
Click on "View" from "Menu" option. Then Go To "Properties Window". See Below: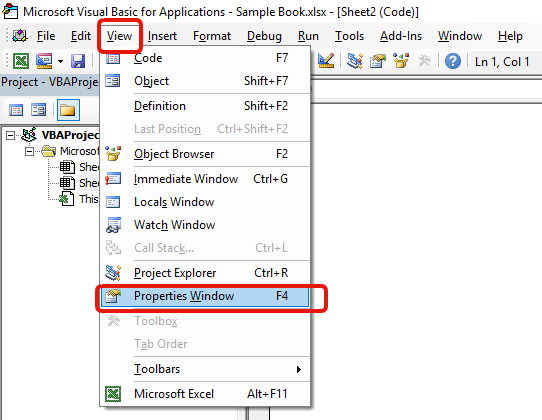 Unhide a Sheet that has been 'Very Hidden'
Go To "Properties" window and select "2–xlSheetVeryHidden" under "Visible" category. Please see below:
Now Go back to excel workbook and when you will right click on sheet tab, you will not find the option to Unhide the sheet. See below Image:
Hide/Unhide Worksheets Using VBA
Lets learn how you can hide sheets in Excel through Excel VBA Code:
Hide All Worksheets Using VBA
'Hide All Sheets in Excel using VBA Code
Sub HideALLSHEETS()
Dim ws As Worksheet
For Each ws In ThisWorkbook.Worksheets
If ws.Name <> ActiveSheet.Name Then ws.Visible = xlSheetHidden
Next ws
End Sub
So this is a complete guide of hiding sheets/tabs in a workbook. Hope you liked it.
Excel VBA Course : Beginners to Advanced
We are currently offering our Excel VBA Course at discounted prices. This courses includes On Demand Videos, Practice Assignments, Q&A Support from our Experts. Also after successfully completion of the certification, will share the success with Certificate of Completion
This course is going to help you to excel your skills in Excel VBA with our real time case studies.
Lets get connected and start learning now. Click here to Enroll.
Secrets of Excel Data Visualization: Beginners to Advanced Course
Here is another best rated Excel Charts and Graph Course from excelsirji. This courses also includes On Demand Videos, Practice Assignments, Q&A Support from our Experts.
This Course will enable you to become Excel Data Visualization Expert as it consists many charts preparation method which you will not find over the internet.
So Enroll now to become expert in Excel Data Visualization. Click here to Enroll.
Use Automated Excel Utility Tools to increase productivity
Hope you are enjoying learning Excel with us, if you want any support related to this article, please do comment else you can ask questions in Excel Community