How to Insert Symbol in Excel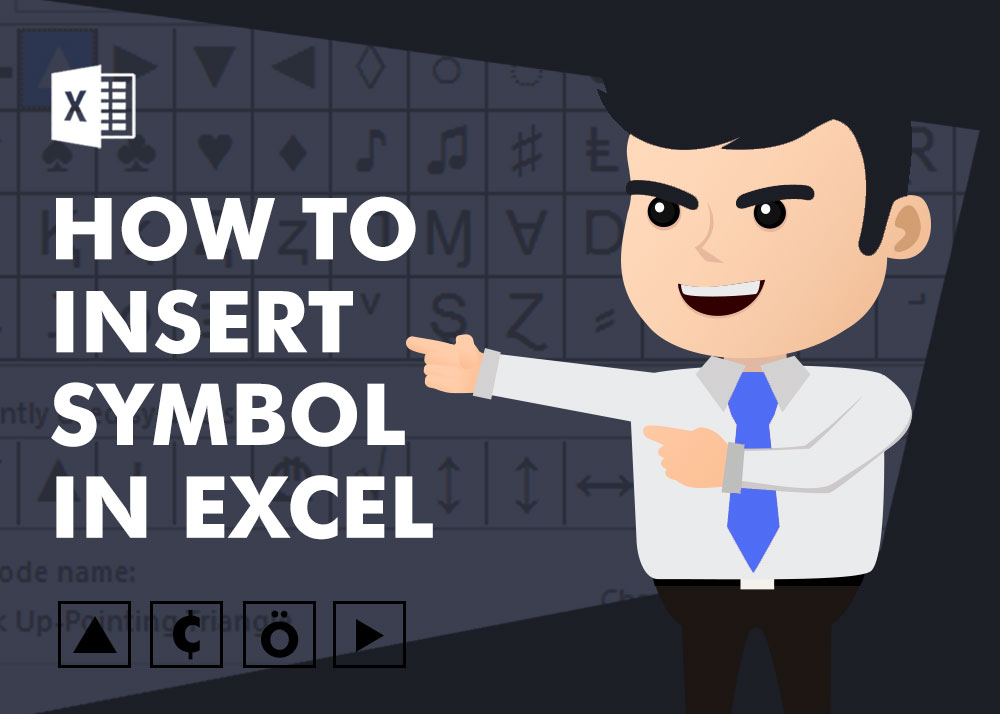 I came across many queries regarding inserting special symbols in Excel. Here we are guiding how you may do this quickly in excel. Follow these steps and you may insert any kind of special characters in Excel via using this method. So lets start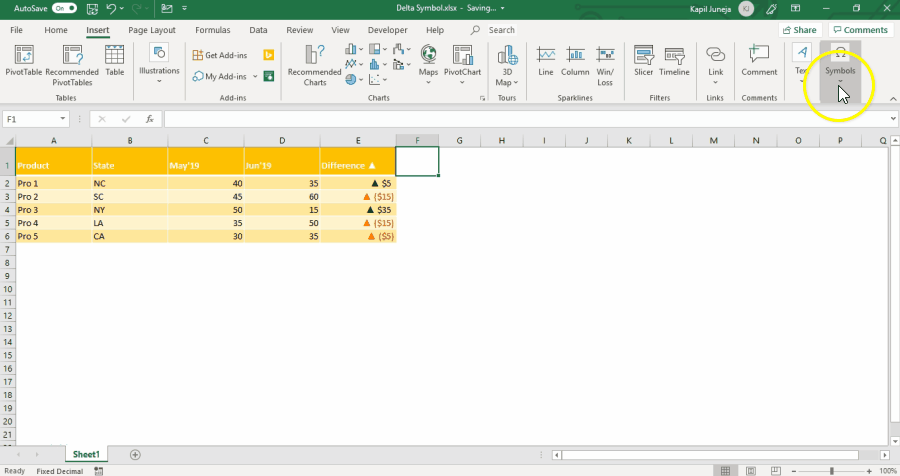 Excel Symbol Dialog Box
Here I have created two sections for inserting various symbols in Excel as below:
1. How to Insert Symbol in Excel using Symbol Dialog Box?
2. How you can find mostly used symbol in Symbol Dialog Box?
Mostly Used Symbol
You may directly copy these symbols from below boxes and paste it in any documents i.e. Excel, Word, Outloolk, Power Point etc.
Delta Symbol
▲
Degree Symbol
°
Check Mark
Ö
Cents
¢
Sigma
s
Section 1: Insert Symbol in Excel using Symbol Dialog Box
Here I will be taking an example to insert Delta ▲ symbol here. Select Cell/Place where you want to insert Delta ▲ symbol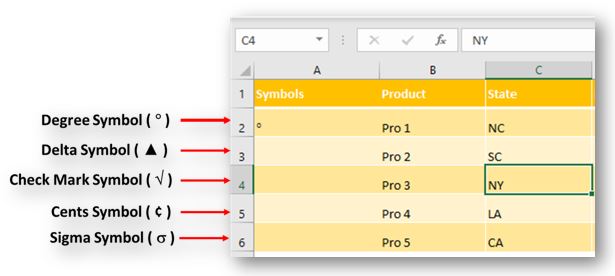 Select Insert Option from Excel Menus and Select "Symbol" as shown below: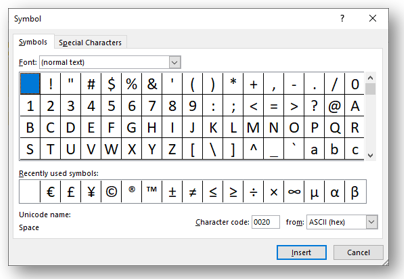 Select "Symbol" under Font field: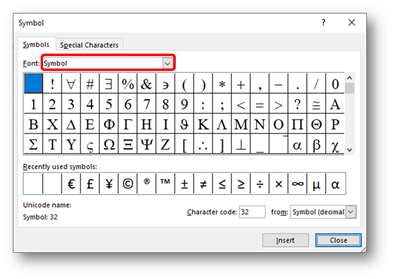 Select the required symbol from below list i.e. we selected Delta (▲) symbol as below and click Insert on the designated cell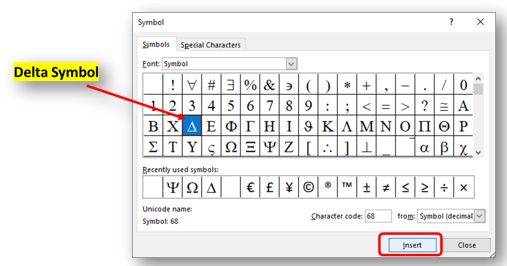 This will insert the symbol in excel on the user designated place. You may insert any special character symbols in Excel through this method

Section 2: Finding Most Used Symbol in Symbol Dialog Box
Though there are many options and ways to insert various symbol however we are talking here the most useful and easy way to find these symbols.
Here we will be talking only mostly used symbols as below however you can also find many others symbols with this same method.
Please go through the images to learn how you can find your Favorite symbol in Symbol Dialog Box
1. Select Font Type as "Normal Text" and Subset "Latin-1 Supplement"
Yen Symbol ¥‎
Degree Symbol °
Cents Symbol ¢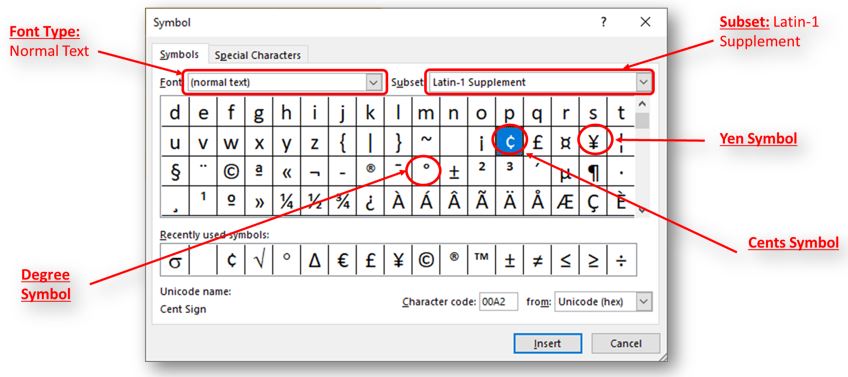 Note:
1.  Select "Currency Symbols" under Subset option for Currency Symbols
2. Select "Greek and Coptic" under Subset option for Greek letters
2. Select "Symbols" for all other Symbols
Delta Symbol ▲‎
Alpha Symbol α
Pie Symbol π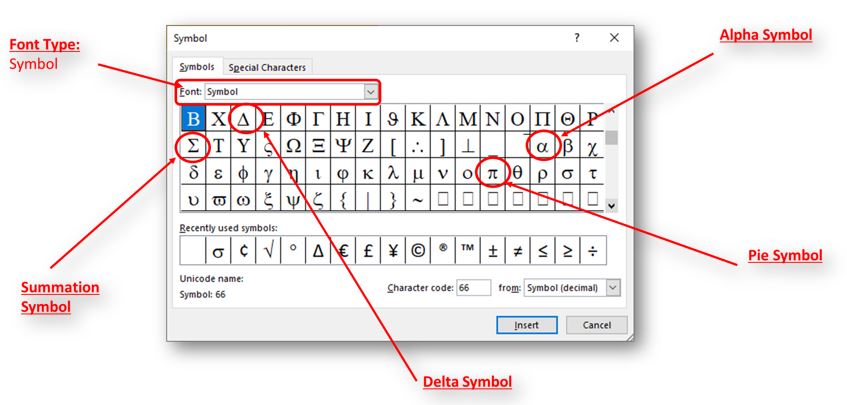 Hope you liked this article. Please do not hesitate to comment here, if you are facing any challenge to find or insert any special character or symbol in Excel